Cable de red del cable del cordón de remiendo de CAT6 FTP Lan
Los cables de red se utilizan para conectar un dispositivo de red a otros dispositivos de red o para conectar dos o más computadoras para compartir impresoras, escáneres, etc.
Category
Cat5, Cat6, Cat6a, Cat7, Cat8 High Speed Data Cable
Cable Length
Customized
Cable Jacket
PVC, LSZH
Shielding Type
UTP,FTP,SFTP,SSTP
Cable Color
Customized
Connecting Way
T568A,T568B,Crossover
Interface Type
RJ45, RJ11
Operating Temperature
-20°C to 60°C
Cable AWG

24AWG/26AWG/28AWG/30AWG/

32AWG/34AWG/36AWG/38AWG

Installation Temperature
-30 C to 50°C
Cables de red / cable de conexión de cable Lan, Cat5e / CAT6, cable UTP / FTP / SFTP, 24/26/28 AWG, cables de red de China / RJ45
Características del producto:
1. Admite la configuración de los pines T568A (ISDN) y T568B (ALT).
2.Cumple con ANSI / TIA / EIA -568-C.2, ISO1180.
3.Haga uso de la alimentación de pegamento, el sellado del cable no se oxida.
4. La superficie de la cabeza de cristal está chapada en oro, lo que garantiza un excelente rendimiento de transmisión de señal y contacto.




presentacion de producto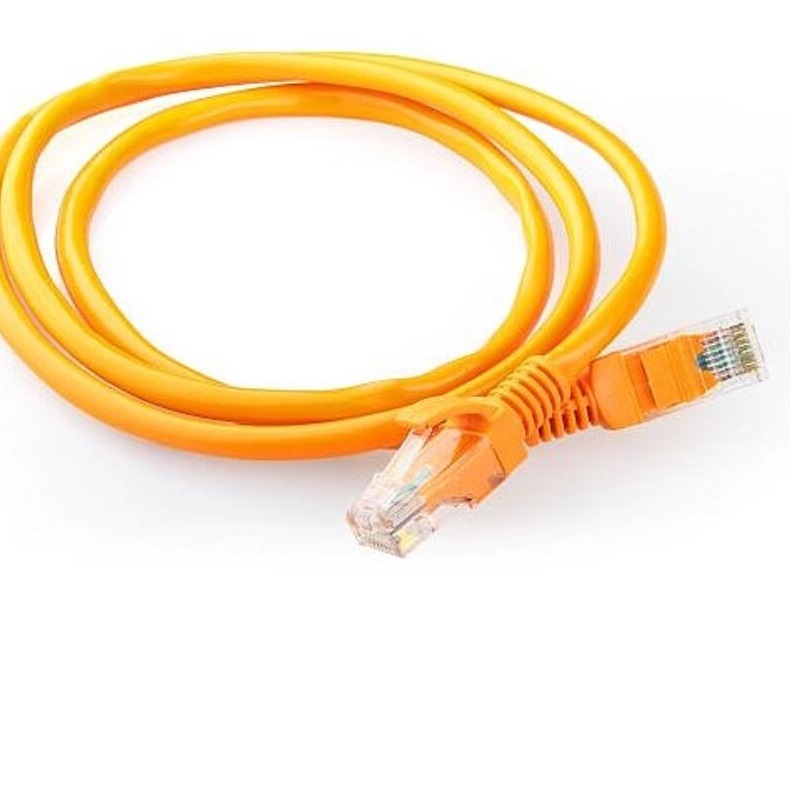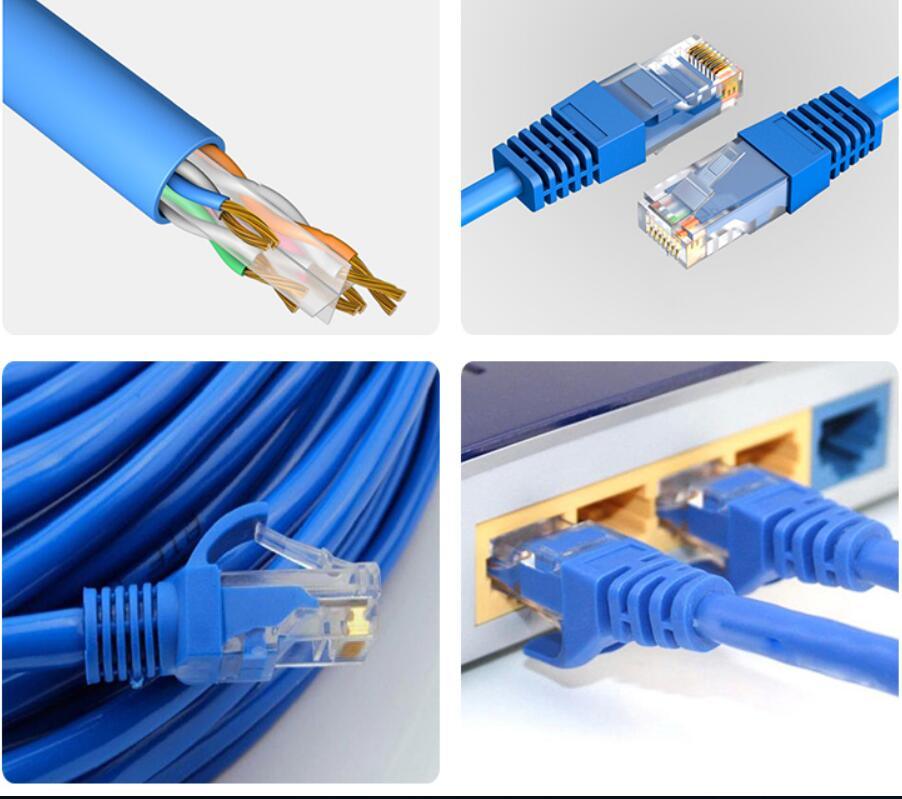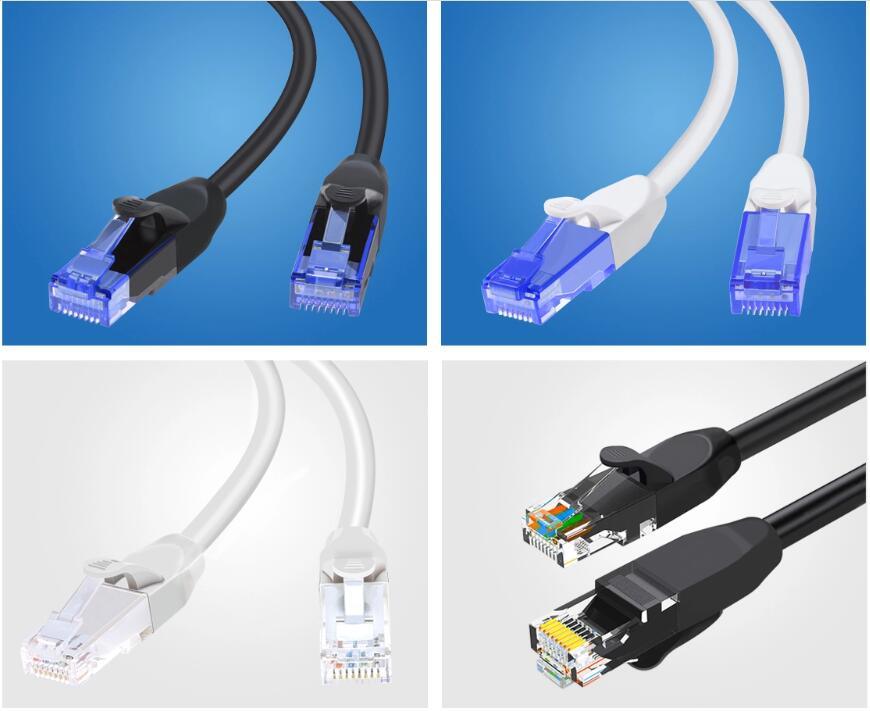 Solicitud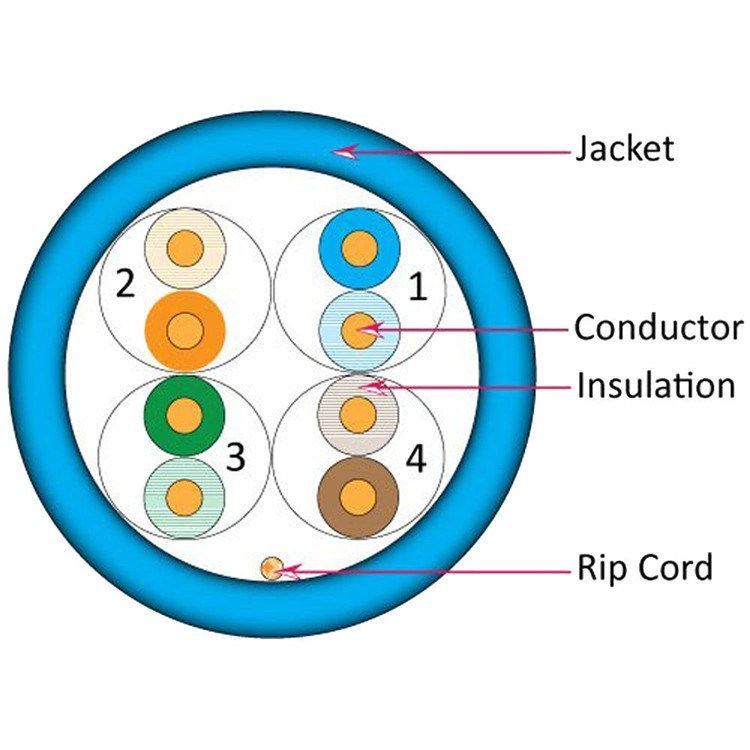 Productos relacionados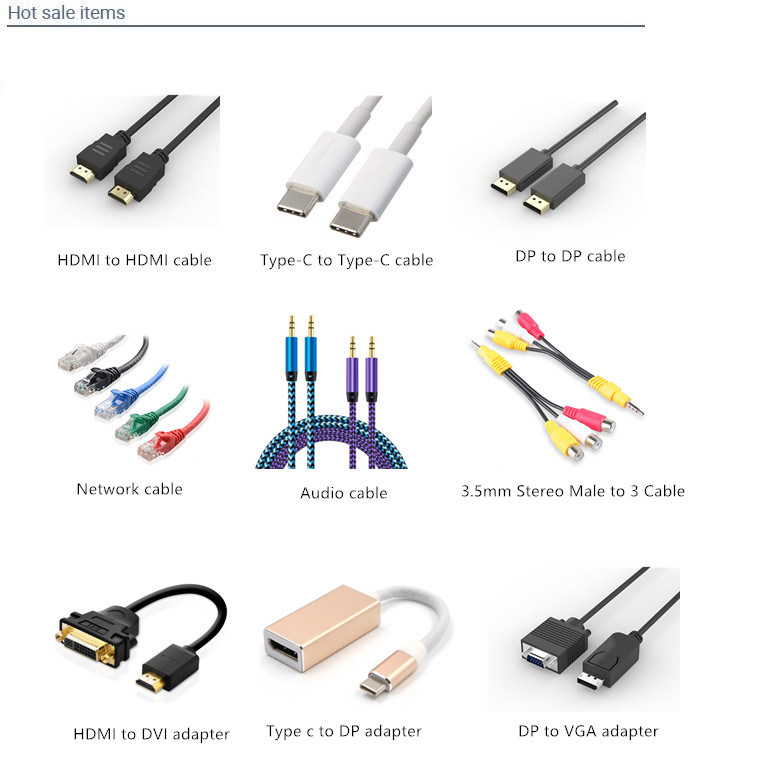 Nuestra fábrica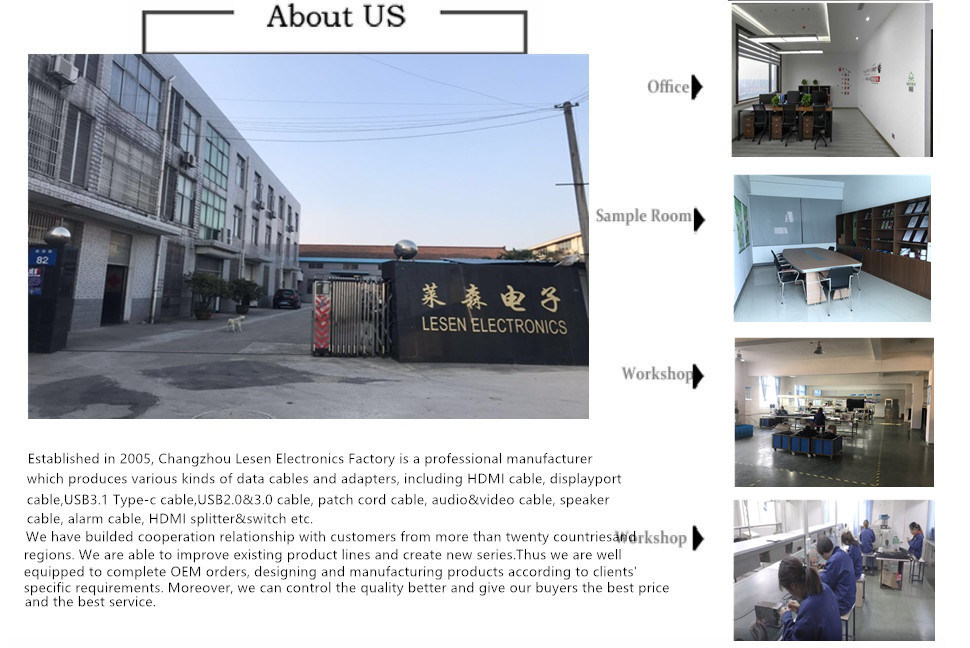 Preguntas más frecuentes

1: ¿es usted una fábrica o una empresa comercial?
A1: somos un fabricante.
P2: ¿Dónde se encuentra su fábrica? ¿Cómo puedo visitarlo?
A2: Nuestra fábrica está ubicada en la ciudad de Changzhou.
Puede volar al aeropuerto internacional de changzhou o shanghai. Y díganos su número de vuelo. Haremos los arreglos para que lo recoja.
P3: ¿Puedo comprarle muestras?
A3: ¡Sí! Le invitamos a realizar un pedido de muestra para probar nuestra calidad y servicios superiores.
P4: ¿Cuál es su garantía?
A4: Todos los productos tendrán 12 meses de garantía.
Q5: ¿Qué método de pago acepta?
A5: T / T (transferencia bancaria), Western Union, Money Gram, Paypal, etc.
P6: ¿Puede poner mi nombre de marca (logotipo) en estos productos?
A6: ¡Sí! Los servicios profesionales de OEM serán bienvenidos. Nuestra fábrica acepta que el logotipo sea gratuito para pedidos al por mayor.
PRODUCTOS POR GRUPO : Cables de red / Cable de conexión de cable Lan